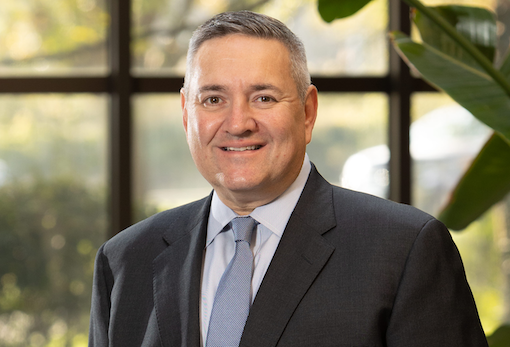 KING OF PRUSSIA, Pa. (December 5, 2022) — Universal Health Services (NYSE: UHS) is proud to announce that Marc D. Miller, President and CEO, was recognized by Modern Healthcare as one of the 100 Most Influential People in Healthcare of 2022. The complete ranking can be found in the December 5 issue of MH magazine, and profiles of all the honorees are available at ModernHealthcare.com/100MostInfluential.
This prestigious recognition program acknowledges and honors individuals who are deemed by their peers and the senior editors of Modern Healthcare to be the most influential figures in the industry in terms of leadership and impact.
"The past year had been one in which disrupters turned into major players and industry leaders raised their voices to effect change within their organizations and the broader community," said Modern Healthcare Editor Mary Ellen Podmolik. "Our 2022 ranking of the 100 Most Influential People in Healthcare recognizes these individuals who are transforming a major sector of the nation's economy and are focused on improving care and payment models."
"I am honored to be named to the 2022 ranking," said Marc D. Miller, President and CEO, Universal Health Services. "Recognition programs such as this are valuable visibility for the company, as we seek to stand apart as an industry leader, employer of choice and preferred provider in our served markets. I appreciate the contributions and dedication of our 89,000 employees delivering on our mission."
About Universal Health Services
One of the nation's largest and most respected providers of hospital and healthcare services, Universal Health Services, Inc. has built an impressive record of achievement and performance. Growing steadily since our inception into an esteemed Fortune 500 corporation, our annual revenues during 2021 were approximately $12.6 billion. In 2022, UHS was again recognized as one of the World's Most Admired Companies by Fortune; ranked #297 on the Fortune 500; and in 2021, ranked #307 on Forbes' list of America's Largest Public Companies.
Our operating philosophy is as effective today as it was upon the Company's founding in 1979, enabling us to provide compassionate care to our patients and their loved ones.  Our strategy includes building or acquiring high quality hospitals in rapidly growing markets, investing in the people and equipment needed to allow each facility to thrive, and becoming the leading healthcare provider in each community we serve.
Headquartered in King of Prussia, PA, UHS has over 89,000 employees and through its subsidiaries operates 28 acute care hospitals, 331 behavioral health facilities, 41 outpatient facilities and ambulatory care access points, an insurance offering, a physician network and various related services located in 39 U.S. states, Washington, D.C., Puerto Rico and the United Kingdom. It acts as the advisor to Universal Health Realty Income Trust, a real estate investment trust (NYSE:UHT).
About Modern Healthcare
Modern Healthcare is the most trusted business news and information brand in the healthcare industry. Modern Healthcare empowers healthcare leaders and influencers to make timely and informed business decisions. To learn more or subscribe, visit modernhealthcare.com/subscriptions.